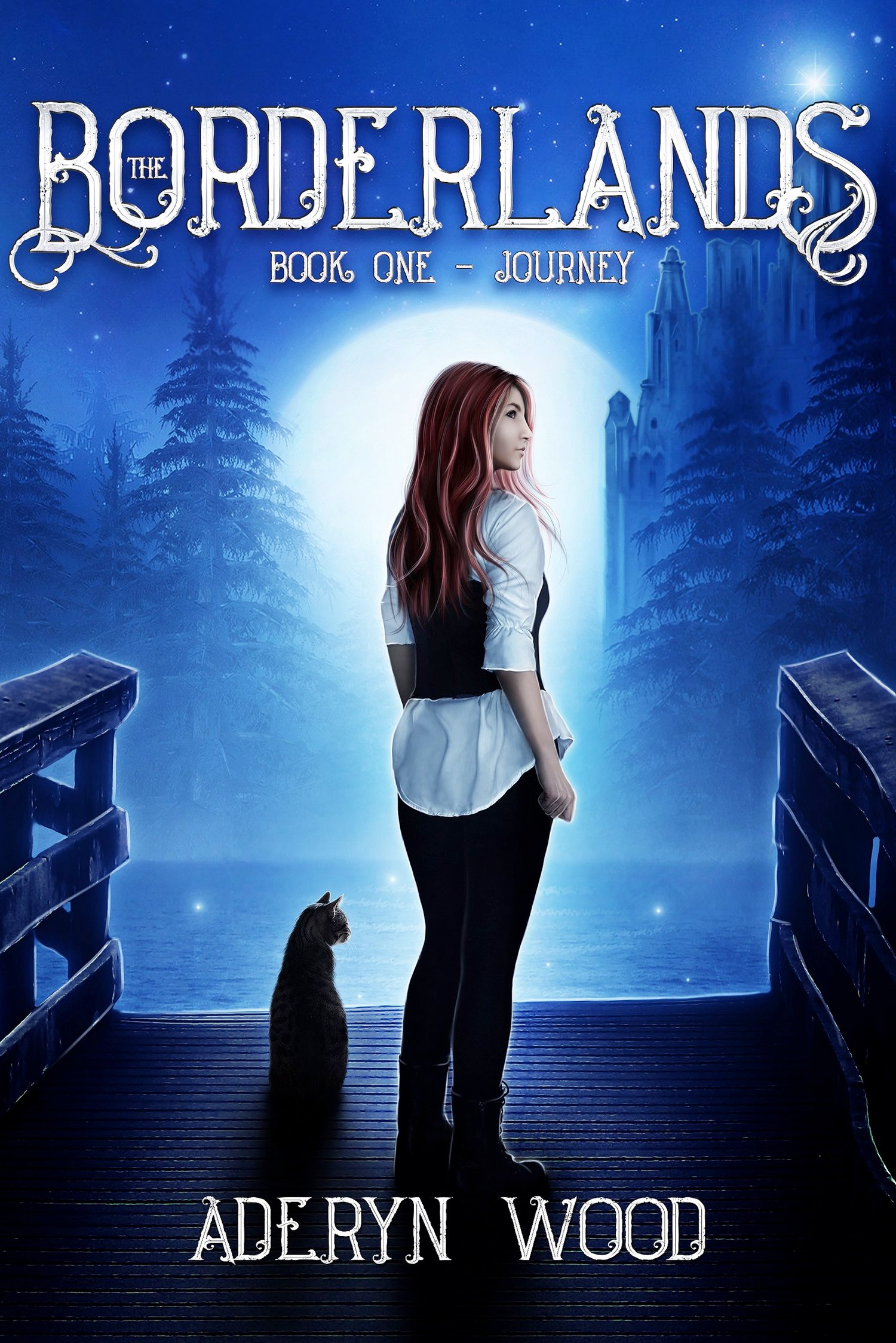 THE BORDERLANDS: JOURNEY (EBOOK)
EBOOK – BOOK 1 OF THE BORDERLANDS

The Borderlands: Journey

Dale thought her high-school dramas were complicated enough, but a shocking revelation flips her world upside down: magic is real, and she's at the centre of it all.

When her only friend turns out to be more than he appears, Dale is thrust into a thrilling plot of enchantment and deception. But that's not all. An evil sorcerer, hungry for a power only she possesses, has Dale marked.

'It is urgent for you to reach the Borderlands. There you will learn everything you need to know.'

In the hidden realm of the Borderlands, where mystic secrets lie, Dale must discover her true identity. But the journey could destroy her, and surviving it is just the beginning.

High-school suddenly seems trivial when you're hunted by the world's darkest sorcerer. Will Dale succeed in her journey to the Borderlands? Will she unlock her true power and change her destiny? Or will she fall prey to a sorcerer's scheme?

Don't miss out on Dale's thrilling journey. Uncover the secrets of the Borderlands and dive into a world of magic, mystery, and unrelenting suspense.


Praise for The Borderlands Series – what readers are saying...

★★★★★ "5 star fantasy novel!"
★★★★★ "This book has magic, sorcery, love and friendship—a great book for kids and adults alike. I highly recommend this book."
★★★★★ "A great start and if you are smart you will read the whole series!"
★★★★★ "I could not put this book down."
★★★★★ "An enchanting tale filled with imagination. A suspenseful ending."
★★★★★"The fantastical elements leap off the page."
★★★★★ "I love books about parallel universes and faerie and magic and this book does not disappoint. I can't wait for book two."
★★★★★ "I read this book straight through. No bathroom breaks. No stopping to stretch my weary bones or walk around. I NEEDED to know what happened. I cannot wait for the next installment."
★★★★★ "The plot contains many twists and turns ending with what the reader would least expect."
★★★★★ "Ummm? Amazing!!"